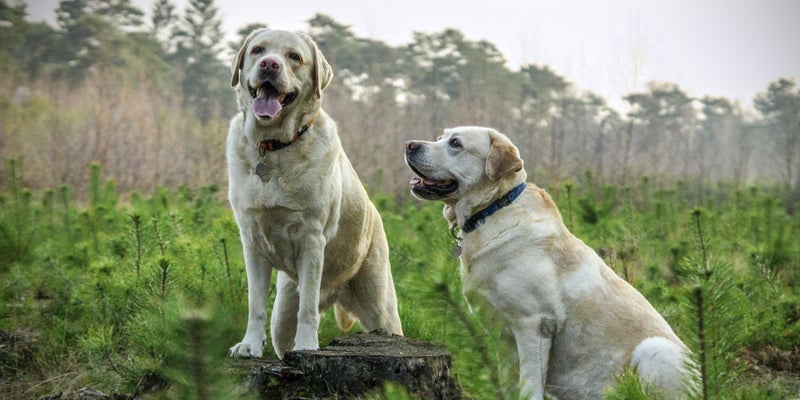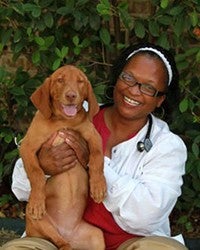 RHONDA DANIELS, DVM
Dr. Rhonda Daniels is a 1990 graduate of Louisiana State University School of Veterinary Medicine (Geaux Tigers!). She has been a practicing veterinarian in the Benbrook/Fort Worth community for more than 25 years. Dr. Daniels' passion for her clients and patients prompted her to open her own practice in Benbrook in June of 2011.

Her husband, Dr. Egeenee Daniels, is also a graduate of LSU School of Veterinary Medicine, class of 1986. He is the Director of Laboratory Animal Medicine and Attending Veterinarian at the University of North Texas Health Science Center in Fort Worth. The Daniels have two adult children. Dr. Daniels and her family live on a ranch in southwest Tarrant county where they raise cattle and horses. She has pet cats and chickens.

She and her family are members of First Baptist Church Benbrook. She loves spending time with her family. In her spare time she enjoys spending time with her granddaughter and reading. Dr. Daniels is a familiar face in the Benbrook community as a supporter of local businesses, and she looks forward to meeting new families and their pets. Dr. Daniels believes client education and preventative medicine are the keys to longevity for all of our pets.
Dr. Daniel's special interests include:
Internal Medicine

Preventative Medicine

Client Education
She is a member of the following veterinary associations:
American Veterinary Medical Association

Tarrant County Veterinary Medical Association

Texas Veterinary Medical Association

American Heartworm Society

American Animal Hospital Association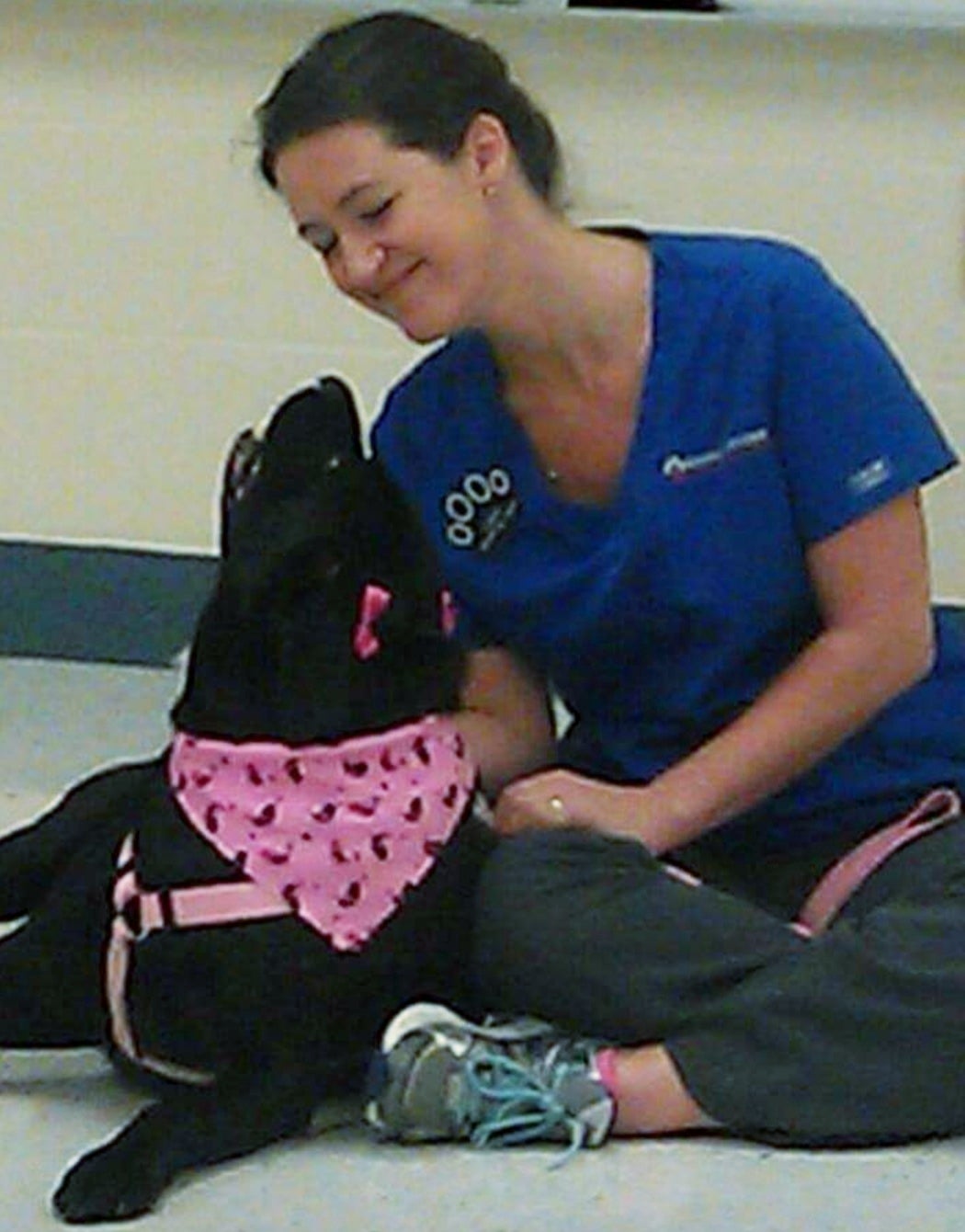 Chrisi
Hospital Manager
Chrisi is a wife, mother, and long time Benbrook-ian. She graduated from Western Hills High School and then attended Texas A&M University where she graduated with a degree in Animal Behavior. She worked with dolphins and other marine mammals at a research center in Florida for a few years, but then decided to return to the veterinary world. She has been at Dr. Daniel's side since the day Animal Doctors opened and looks forward to the future it holds in our community!

Chrisi is married to her high school sweetheart and they have a beautiful 15 year old daughter who attends Benbrook Middle High School. Moose and Bailey, her 2 black labs, are the other 2 loves of her life. They are destructive, mischievous big babies and she adores them!

Chrisi finds it hard to have hobbies as a working wife and mother – but she wouldn't have it any other way! Her interests have always been in the ever changing, challenging world of the veterinary business. She loves Dr. Daniels and the Animal Doctors staff and looks forward to working alongside them every day.
Technicians/Assistant Technicians
---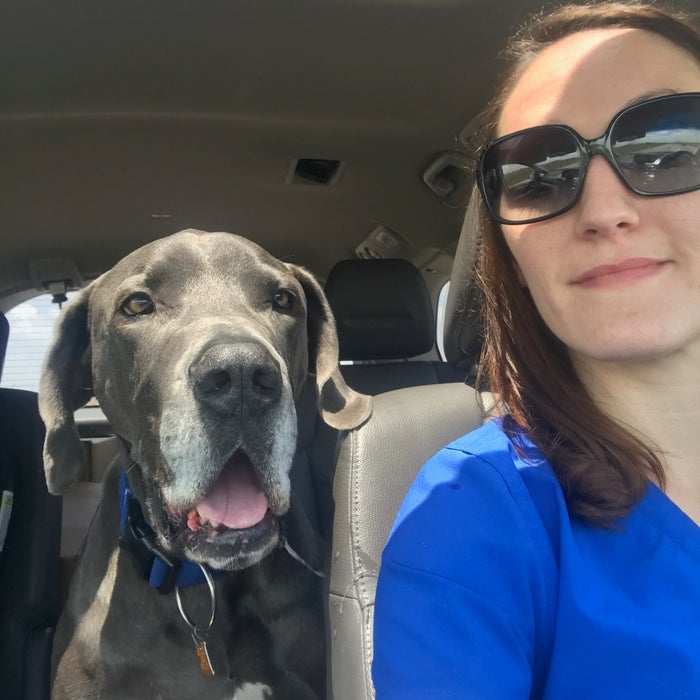 Ashley
Ashley has been with Animal Doctors since March of 2018. Animals have been her passion since she was a child. Ashley is happy to have a job that she LOVES every day!
Ashley is married with 3 children – 1 girl and 2 boys. Of course Ashley also has several furry family members, all of whom are seniors:
A Chihuahua named Diamond
Two Pugs - Big Mac and Pugsley (Ashley is obsessed with all things PUG!!)
Two cats – Sadie and Little Bit
A Great Dane named Hoss
Ashley spends a lot of time out on the soccer fields as 2 of her kids play. It is a family tradition to go to Six Flags several times a year.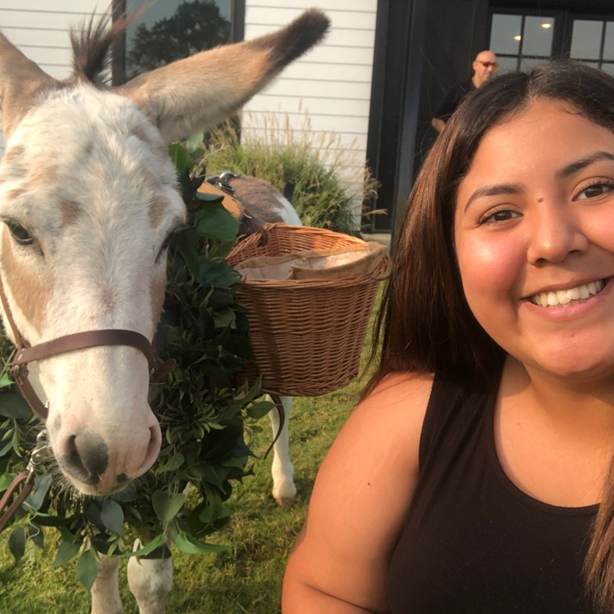 Cecilia
I have been working with animals since 2013 and don't plan on ever stopping. I have worked at veterinary clinics since I was 16 years old, but this is my first time working as a technician. I am loving every minute of it! I love to spend time with friends and family on my time off.
I graduated with a Bachelors' Degree in Animal Science from Tarleton State University in May of 2021. Right now I'm taking a year off from school, but I plan on going back to earn my Doctorate in Veterinary Medicine.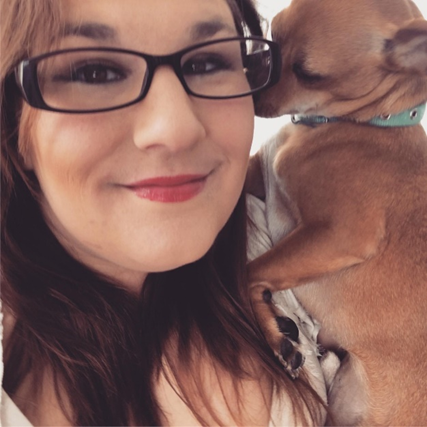 Kayla
My name is Kayla. I've worked with dogs for about 15 years. Dogs are my passion and I love working with them. I have four dogs - a Golden Retriever named Archie who is the silliest of boys, and a Border Collie named Emerald. Emerald keeps me on my toes, but I couldn't imagine life without her. I also have a "foster fail" Chihuahua - Copper - who is my shadow. And last, but not least, another Chihuahua named Beast who thinks he is BIG. There are also 2 cats in the family: Big Tuna, Bagheera, Mr. Hollingsworth, and Bazinga. In addition to that, I have one Human child.
Receptionists
---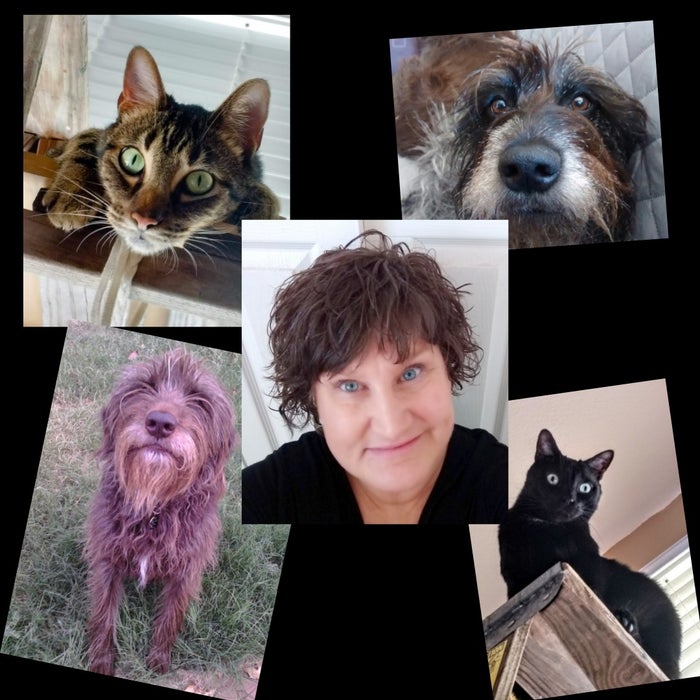 Mary
Mary has always had a passion for ALL animals. Joining the Animal Doctors team brings her back to veterinary medicine after a 20 year hiatus. Mary has a previous 7 years of experience working as a veterinary technician & receptionist. She even worked with Dr. Daniels at Central Animal Hospital way back in the early 90's!
Originally from Oklahoma, Mary moved to Arlington in 1990 when she married her husband Joe, a Landscape Architect. Joe and Mary have two children, Blake and Mallory. Mary's house is full of rescued animals:
Two German Wirehaired Pointers - Cocoa & Daisy
4 cats - Kingsley, Gumbeaux, Ice, and Wilbur. Gumbeaux & Ice used to be clinic kitties at Animal Doctors
1 Guinea Pig – Ginny
An aquarium full of guppies
In her time off, Mary loves to spend time in nature, hiking and finding new birds to check off of her life list. Mary looks forward to meeting you and helping to care for your furry family members!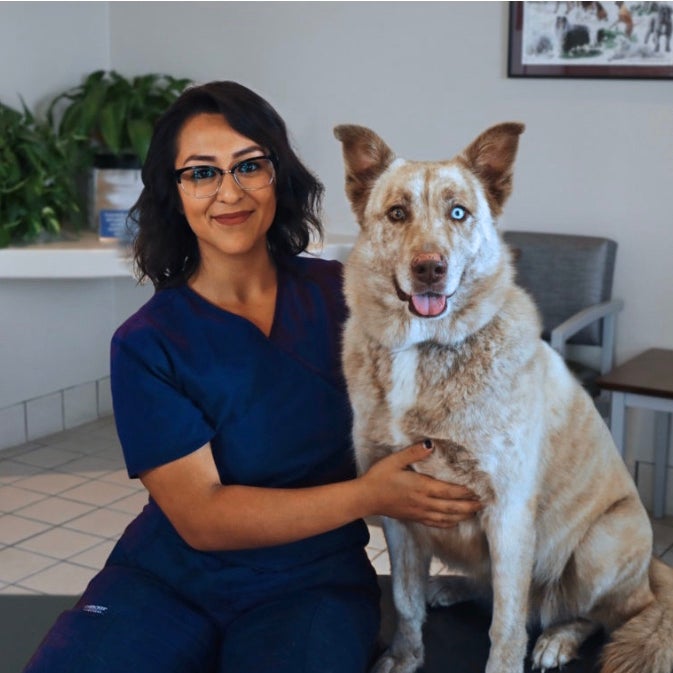 Nisa Earl
Heya! My name is Nisa, I recently joined the Animal Doctors of North Texas family as a Customer Service Representative I've been in the field for about 5 years, I can definitely say comforting owners and their fur babies before and after their appointments makes me smile. I strongly believe as a receptionist we have the power of spreading positive feelings. Because as we all know it can be kind of scary for you and your fur baby. I have 2 dogs, 2 cats, a snake and a toddler who's just as passionate about animals as I am 🙂 On my spare time I absolutely love trying new places to eat I can't wait to hear from you guys, thank you for letting me be a part of this journey with you!
Animal Care Attendants
---